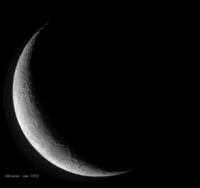 2003-10-28 13:27, by Julie Solheim-Roe
Healings
Rise of Olde
Rise from cold
Witches, sisters Old
Come hither
Come forever
Rise the wind
The sea
The sand earth rain
Fire fire inside
The deadning life
Find what works
Redeem what keeps
Fly Fly up and away
May life renew
May something
Some Thing
Remain...
...

Keep stripping
Stripping away
The coldning
The harvesting
Atone the dead
Remember
What?
But
The Love..
Beyond mortal cruelty
and men's shame
The Goddess
Burns Heals
Burns Heals
Burns
Kneels
and annoits the eternal storm.

Mer-womben
Maidens old
Restore from cold
Love back
Life to flight
Flight to life
Strip away
Fly away
All that's undone
and
Reweave
All that's
Left.