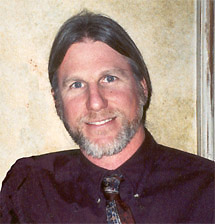 2003-03-26 12:07, by Julie Solheim-Roe

blog from Iraq:
"the West won the world not by the superiority of its ideas or values or religion but rather by its superiority in applying organized violence. Westerners often forget this fact, non-Westerners never do."
----------
Samuel P. Huntington

I keep thinking about what is going on, and hear others bring up The Blue Pill People:
"There are none so blind as those who will not look. If you are one of those who will look, take a look around. You are surrounded surrounded by millions who will not look. These are the blue pill people. Who are these blue pill people and why won t they look? "

My friend Raymond Power's has launched his blog outside of the NCN community as well. Here is a collection of good recent stuff:

15 Mar 2003 @ 14:42
THE DECLARATION OF INDEPENDENCE - PARAGRAPH 2
" Governments are instituted among Men, deriving their just Powers from the Consent of the Governed, that whenever any Form of Government becomes destructive of these Ends, it is the Right of the People to alter or to abolish it, and to institute new Government, laying its Foundation on such Principles, and organizing its Powers in such Form, as to them shall seem most likely to effect their Safety and Happiness. Prudence, indeed, will dictate that Governments long established should not be changed for light and transient Causes; and accordingly all Experience hath shewn, that Mankind are more disposed to suffer, while Evils are sufferable, than to right themselves by abolishing the Forms to which they are accustomed. But when a long Train of Abuses and Usurpations, pursuing invariably the same Object, evinces a Design to reduce them under absolute Despotism, it is their Right, it is their Duty, to throw off such Government, and to provide new Guards for their future Security.

22 Mar 2003 @ 17:44
Halliburton Makes a Killing on Iraq War
Cheney's Former Company Profits from Supporting Troops
"This comes from the CorpWatch website. I feel it's vital that all of us understand the symbiotic relationships in the military corporate complex. In this way we can make more educated choices, to not only whom we elect, but also how we spend our consumer dollars and what those dollars are funding."