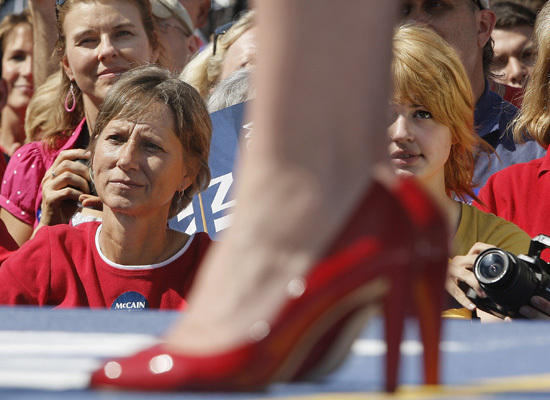 2008-10-23 19:20, by Julie Solheim-Roe
"Indeed, the story could not come at a more inopportune time for the McCain campaign. During a week in which the Republican ticket is trying to highlight its connection to the working class -- and, by extension, promoting its newest campaign tool, Joe the Plumber -- it was revealed that Palin's fashion budget for several weeks was more than four times the median salary of an American plumber ($37,514). To put it another way: Palin received more valuable clothes in one month than the average American household spends on clothes in 80 years. A Democrat put it in even blunter terms: her clothes were the cost of health care for 15 or so people."

Huffington Post reveals Palin's make-over - check her out before and after in the slide show!!!!